Beautify Your Home with High-Quality and Energy-Efficient Windows!
Northridge Window Replacement Experts has proudly partnered with some of the best and renowned door and window manufacturers that stand for quality and innovation. You will be amazed to see the extensive range and excellent product quality in doors and windows by our associate manufacturers.
Here is a list of the ace windows and doors manufacturers that we have paired with.
Simonton
Established in 1946 in Pennsboro, West Virginia, Simmonton is a highly acknowledged windows and doors manufacturer. Having kept same core business ethics over decades – to ensure every product is of superior most quality – Simonton has been constantly evolving its technology with time. Pioneers in bringing high quality aluminum windows and doors in American houses, they have some flagship products in their bucket – a triple track storm window, Energy Cap and Thermos Boss.


Milgard
Milgard manufactures all of its components in-house, which helps them in delivering faultless products. They manufacture their own insulated glass, fiberglass frames as well as vinyl elements and parts. Their vinyl manufacturing plant is located in Tacoma since 1988, and special attention is paid to it to make is flawlessly weather resistant. Milgard chiefly manufactures patio doors and integrated windows.
Anlin
Anlin manufactures customized doors on orders to ascertain they provide best thermal insulation, are easy to operate, have a better appearance, are low in maintenance while offering best warranty in the business. They focus primarily on producing French doors and vinyl patio doors, offering a mix of vintage charm with contemporary functionality.


Pella
Pella has expansive range of windows doors. Besides manufacturing the new components, they also work on remodeling and replacement of these home essentials. The best part about Pella is that they go beyond offering a myriad range of doors and windows categories and styles. They have different products meeting different budget requirements, thereby having something for everyone.
Ply Gem
Ply Gem is a top notch manufacturer of patio doors and windows for those who do not want to compromise even a bit on their home's appearance, whether from inside or outside. With Ply Gem's vast portfolio, there is certainly something exquisite to match up to your home décor.


JT Windows
JT Windows is for those who seek luxury and opulence in their homes. If indulgence is what you are looking for, JT Windows has the windows and doors that suit your persona. They use Douglas Fir as a standardized material for all their windows. To give their doors sturdiness and make them long lasting, the most premium solid wood is used. In addition to casement windows, sliding windows and double hung windows, they have an extensive list of choices such as oval, arches and elliptical windows.
Lincoln Windows
Lincoln Windows is the most trusted name when it comes to patio doors and windows. Having been in the business since last 68 years, they have evolved over the years and manufacture products that exceed quality standards while retaining their aesthetic beauty.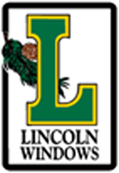 El & El Wood Products
El & El Wood Products have been thriving in the industry since 45 years and have carved a niche for themselves in windows and doors sector. They are experienced door manufacturers excelling in providing unbeatable customer experience. High quality products have always been their USP that helps them retain their customers in long term.