Beautify Your Home with High-Quality and Energy-Efficient Windows!
Here at Northridge Window Replacement Experts, we have an enormous collection of impressive window styles that seamlessly blend aesthetics with functionality. Check these out and you will definitely find one that suits your budget, style preferences and the climatic conditions of the area you live in.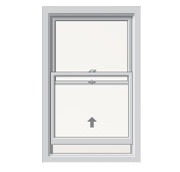 Single Hung Window
A single hung window has two panels – one fixed and a moving one that glides up and down vertically. These windows are quite efficient in terms of space and thus can be a great choice when you want natural light in small rooms or other areas of the house that do not have enough space for bigger windows.
Our expert professionals at Northridge Window Replacement Experts can have a look at your place and offer suggestion on what kind of windows can be installed in different parts of the house. If you are renovating the home and planning to go for single hung windows, try us for installing the replacement windows and be assured that you would not be disappointed.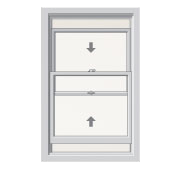 Double Hung Window
Similar to single hung windows, the only difference is that in double hung windows both the panels move vertically, up and down. The simple yet efficient method allows sunlight as well as fresh air in through the window.
Northridge Window Replacement Experts has a vast collection of superior quality double hung windows. Our experts will also do a precise installation job for you, ensuring your double hung window glide smoothly, has an effective lock and lasts for longer time.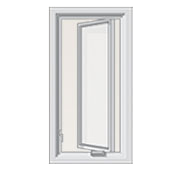 Casement Window
Similar to a French door, casement windows swing open and shut on either side with a fixed hinge. If you want wider opening windows with a lot of sunlight and breeze in, casement windows is a great choice. So, unlike sliding windows and hung windows, casement windows offer bigger opening and are an ideal option for places that experience clearer weather for longer duration.
Casement windows again can be conventional or modern and you can choose any depending on the overall theme of your home. Just get in touch with Northridge Window Replacement Experts and we will amaze you with our precise work and flawless installation.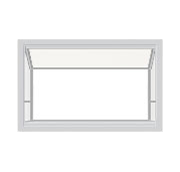 Garden Window
A garden window adds sublime grace and beauty to the corners of your home. These windows stick out from the wall and give the room a larger look and appeal. You can add small decorative objects like flowers pots, plants, herbs or artsy stuff like books and artifacts on the ledge of the window. A nicely done up garden window looks appealing both from inside as well as outside. You can also add a window seat and make it your cozy nook for those lazy days.
Call Northridge Window Replacement Experts for more information and design ideas for garden windows. Give us a chance to serve and we assure you that you will not regret your decision.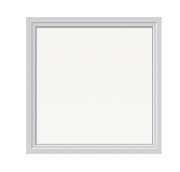 Picture Window
One of the most magnificent window styles is the picture windows. Such windows are fixed on the wall and provide a panoramic view of the outside and look exceedingly beautiful. Typically, picture windows have a huge single plain glass. The best place for a picture window in a house is the area that gives unobstructed view of the outside, such a swimming pool, a personal garden, a green neighborhood or a hill overlooking the house. Imagine sitting in your living room with such a view; indeed a treat for the eyes.
Our experts at Northridge Window Replacement Experts can help you determine the best spots in your home to have a picture window and will also help with the installation. We have a variety of wood finishes that you may choose from.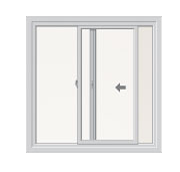 Sliding Window
Sliding windows usually have two panels, one is fixed and the other moving. However, you can opt for windows with both the panels moving. And, if you have enough wall space you can even go for a window with more than two panels for a wider window. Sliding windows are compact and have great functionality. These windows are perfect to fit in at narrow spaces.
Northridge Window Replacement Experts can help you in remodeling your existing windows with the sliding ones for better functionality and space usage.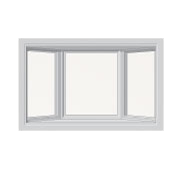 Bay Window
Bay windows consist of bays and bows, which protrude externally to give the room a larger look. Having glass on top, bottom and the sides, these windows are ideal for the rooms overlooking a garden or a pool as such rooms allow you to get great external views.
Get in touch with Northridge Window Replacement Experts to find you an ideal corner for installing bay windows and we also take care of the entire installation process.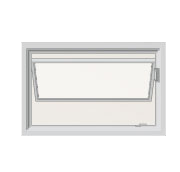 Awning Window
Awning windows have a canopy on the top that opens out to protect the windows from rain and sunshine. These windows are a great choice for the places that experience a lot of sunshine or rain throughout the year. The awning at the top prevents windows from damage due to constant sunlight and rain.
Awning windows can be quite tricky when it comes to installation. Having a reliable and expert professional to install these windows is crucial for a proper fitting. Get in touch with Northridge Window Replacement Experts for seamless installation of awning windows at your home.